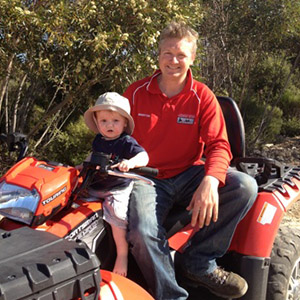 Brenton Davis
Director
Growing up on a farm near the western end of Kangaroo Island, I was first involved in tourism on Kangaroo Island as a Scuba Dive Master in 1991. Now actively involved in the tourism industry as a business owner and Tourism Kangaroo Island board member, I am committed to the growth of sustainable tourism on Kangaroo Island.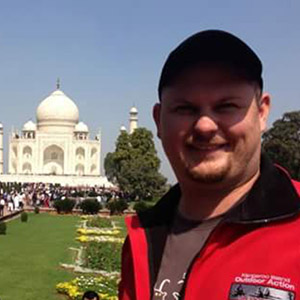 Paddy
Services Architect
One of the original tour guides, Paddy has been part of the team at Kangaro Island Outdoor Action since 2007. Now residing in the Netherlands, Paddy keeps our IT system up to date and running smoothly from a distance.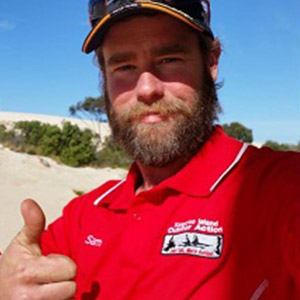 Sam
Operations Manager
Growing up on Kangaroo Island as a third generation Islander, Sam has grown to love all that Kangaroo Island has to offer. He has been riding and racing dirt bikes his whole life and enjoys the thrill of all things action! As a quad bike tour guide here at Kangaroo Island Outdoor Action, Sam gets to share his knowledge and enthusiasm for his two passions, Kangaroo Island and riding motorcycles!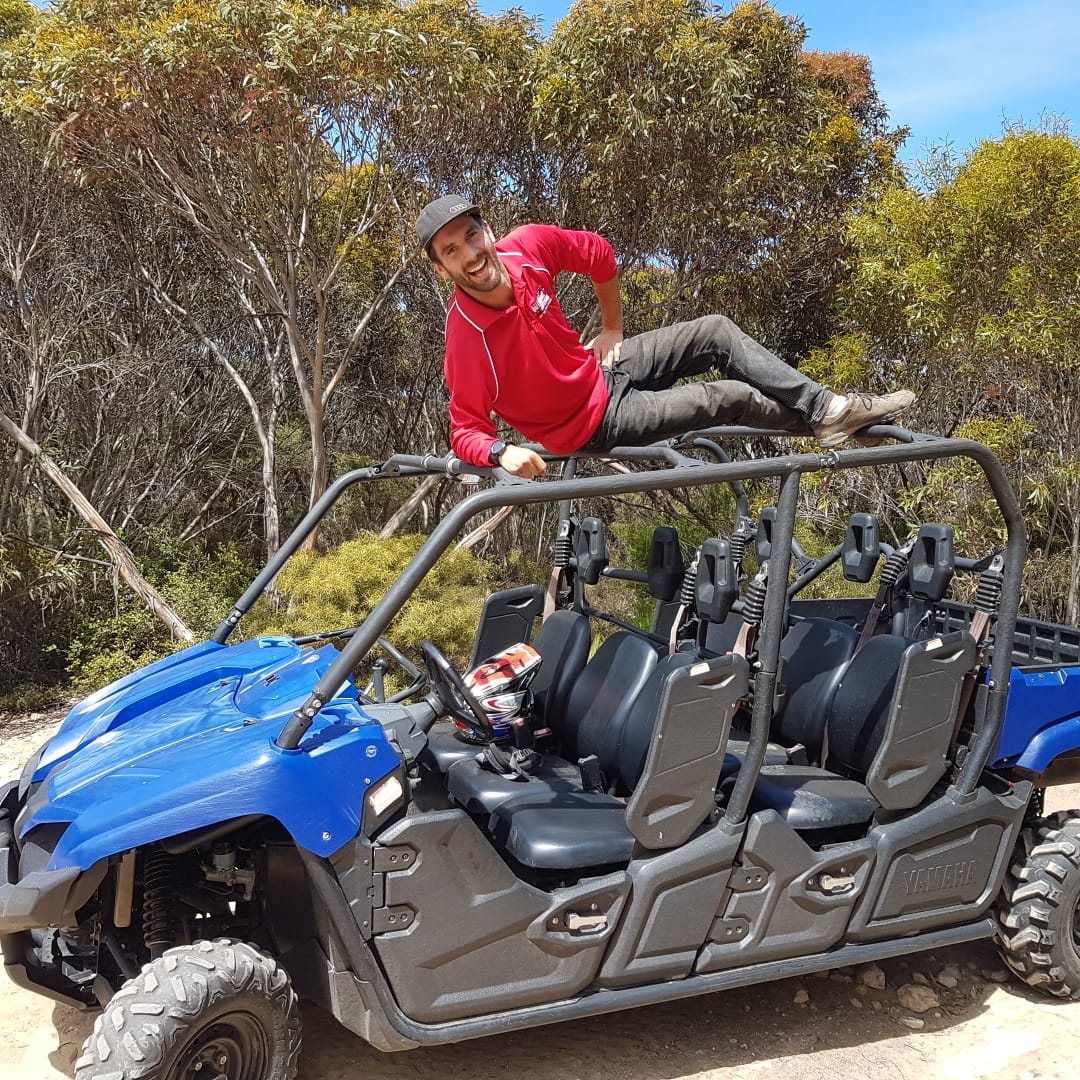 Locky
Tour Guide
From Dogsled guiding in the Arctic circle of Sweden to running Bear tours in the mountains of Canada, Locky has lived and worked in 8 different countries and travelled to over 50.  With a passion for the outdoors and travel he can't wait to show you the beauty of Kangaroo Island.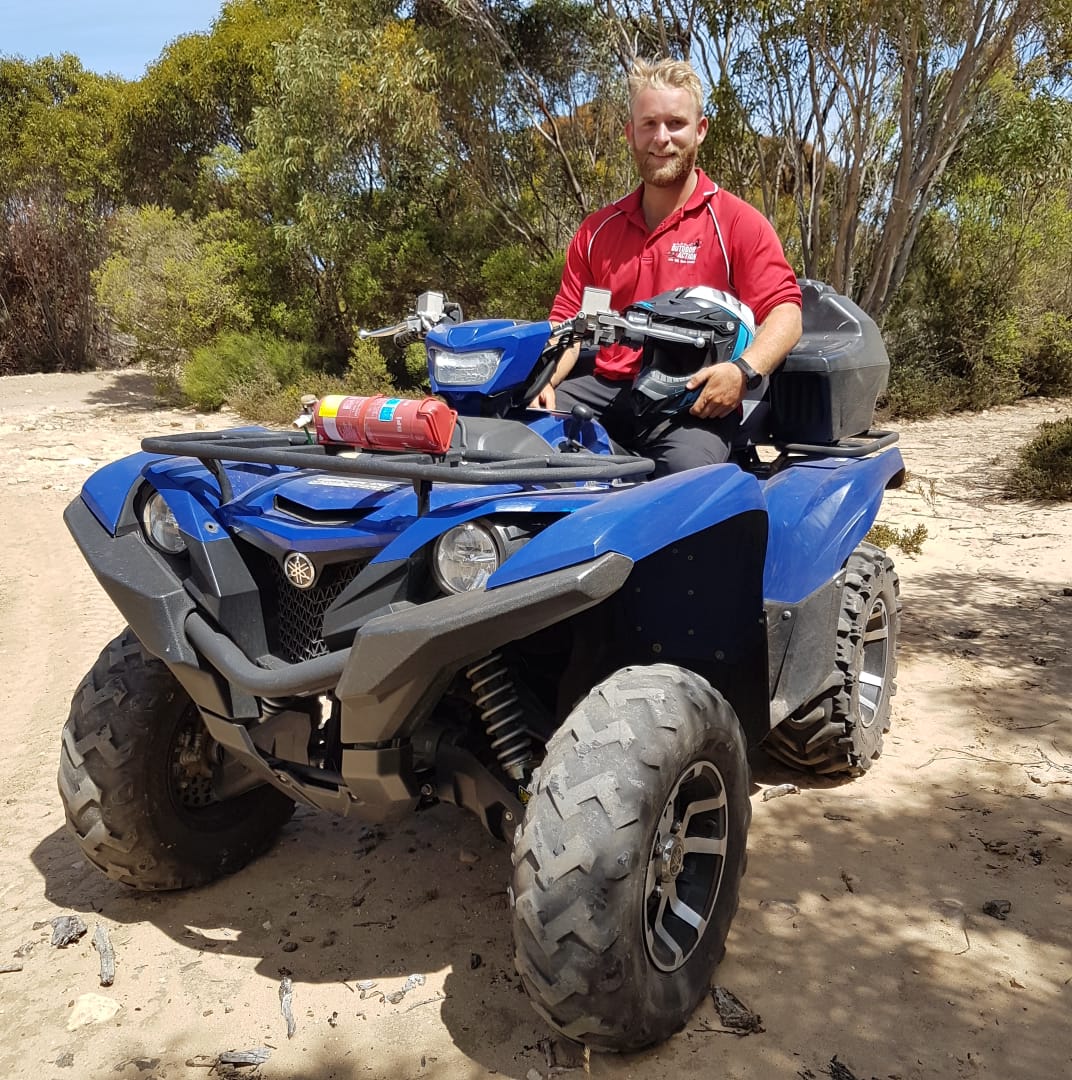 Charlie
Tour Guide
Charlie spent his teenage years travelling the world kayaking on some of the world's best lakes and rivers. After settling back into life in South Australia he has spent the last three years leading school groups on kayaking, hiking, and climbing adventures all across the state. His passion lies in all things nature and the opportunity to share KI's uniquely beautiful landscape and animals with others was too good to pass up. Living right on Vivonne Bay's white sands and blue waters makes home feel like a holiday!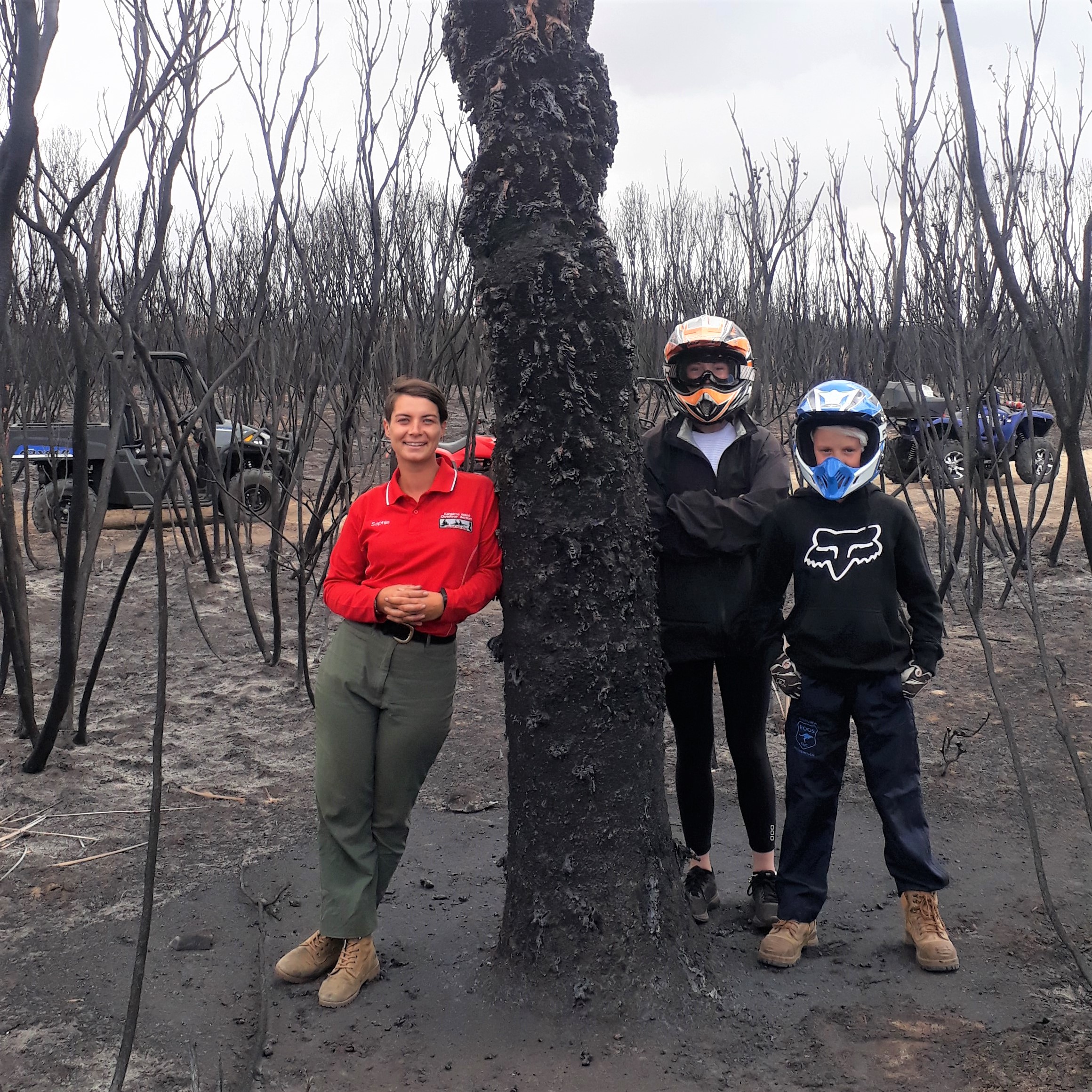 Sophie
Tour Guide
Combining her passions of travel and sustainability, Sophie completed her degree in Adventure Ecotourism in 2013. She has been on the move ever since, working seasonally throughout Australia and travelling overseas. Kangaroo Island's stunning landscapes and abundant wildlife has managed to capture Sophie for her longest stint yet. She loves that her job here on the island allows her to give people an exciting adventure at the same time as fostering their appreciation for nature and the environment.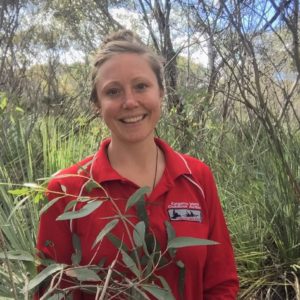 Lauren
Tour Guide
Wild places and adventure – they're what most compel Lauren to wander our incredible planet. From icy hikes through Patagonia, freshwater swims exploring the gorges of the Kimberly, and rocky bike packing amongst the Flinders Ranges – if it's outdoors, she's there. Lauren is happiest playing in nature and can't wait to share her curiosity and wonderment of all things Kangaroo Island with you!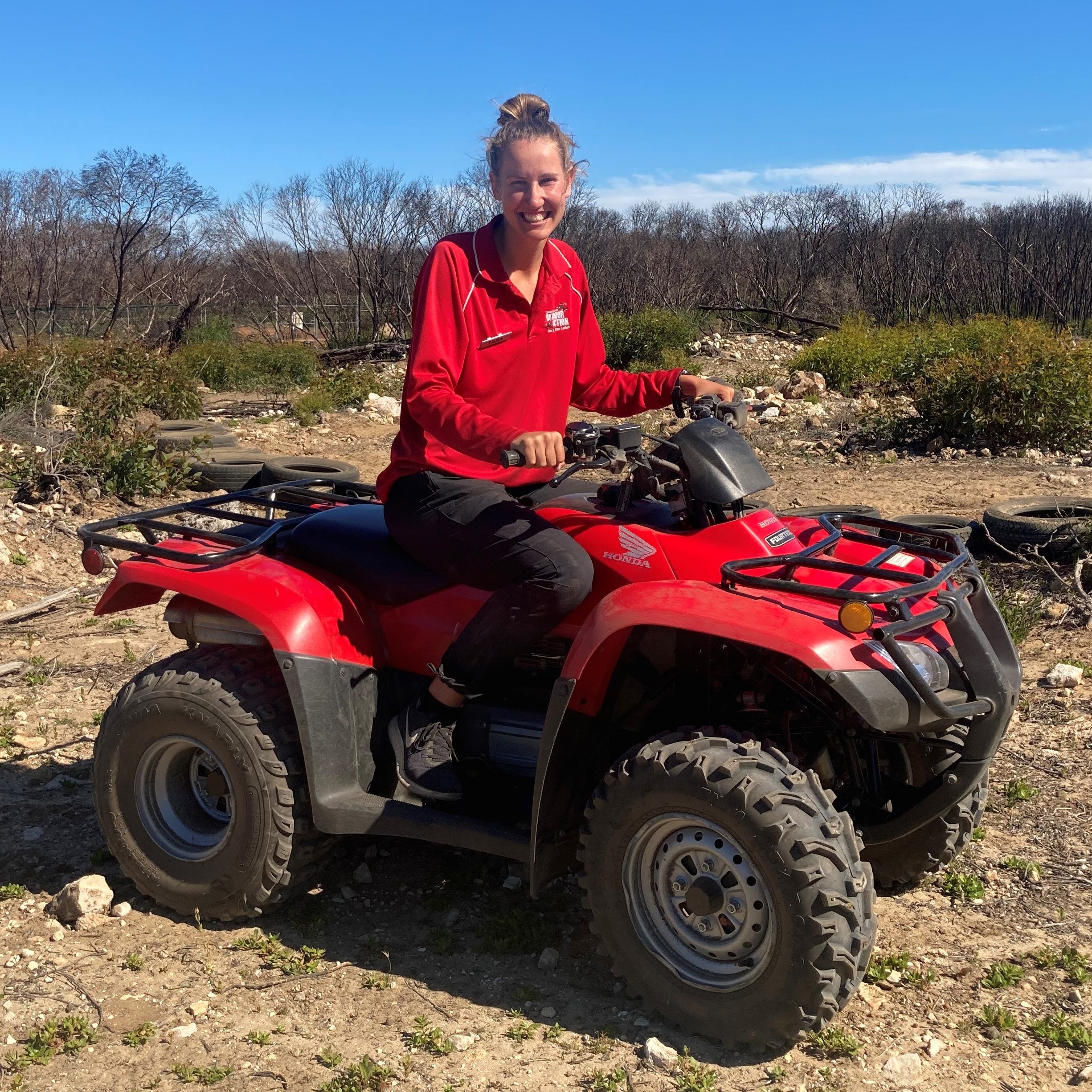 Talia
Tour Guide
Talia's passion for the outdoors has seen her in various places around the world for the last few years. Upon returning home to South Australia, she decided that joining our team was a great opportunity for her to combine adventure with her love for seeing people having fun in the outdoors. As a country girl herself, she is relishing the experience of living on and exploring our beautiful Island.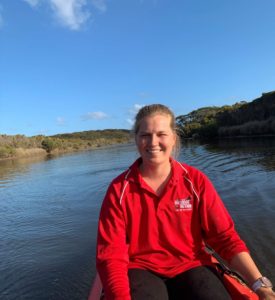 Dani
Tour Guide
Growing up in the sticks of regional South Australia, exploring the outdoors has always been Dani's favourite thing to do. She has studied and taught people about the environment from the tropical Australian north to the south Australian beaches, rivers and conservation parks. Now she's loving the Kangaroo Islander life sharing how incredible nature and being outdoors is.