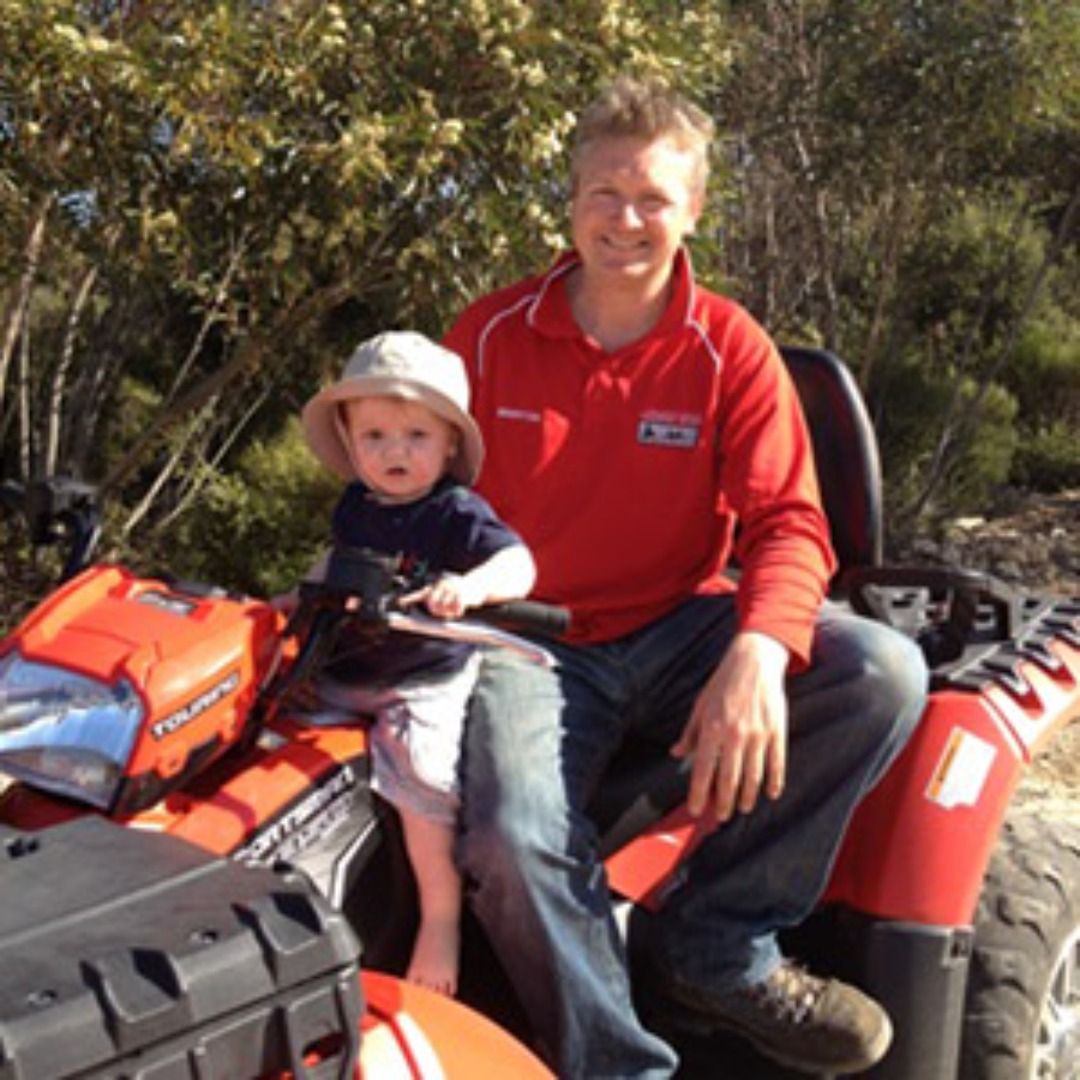 Brenton Davis
Director
Growing up on a farm near the western end of Kangaroo Island, I was first involved in tourism on Kangaroo Island as a Scuba Dive Master in 1991. Now actively involved in the tourism industry as a business owner and Tourism Kangaroo Island board member, I am committed to the growth of sustainable tourism on Kangaroo Island.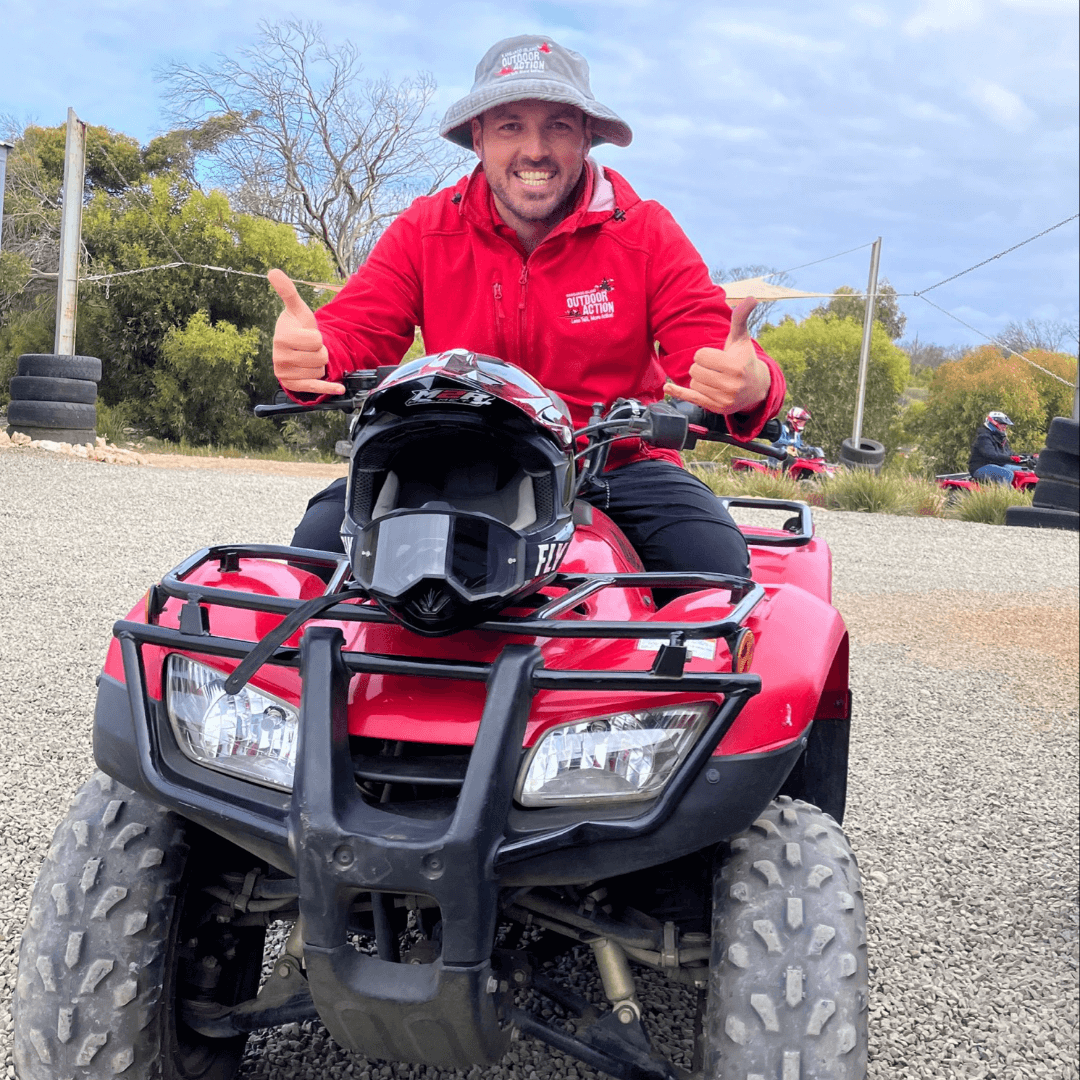 Jordan
Team Leader
Hi! I'm Jordan.
After holidaying here on Kangaroo Island, I decided to move and show off just how incredible it is.
Every day here is an adventure and I can't wait for you to find out just how great it is.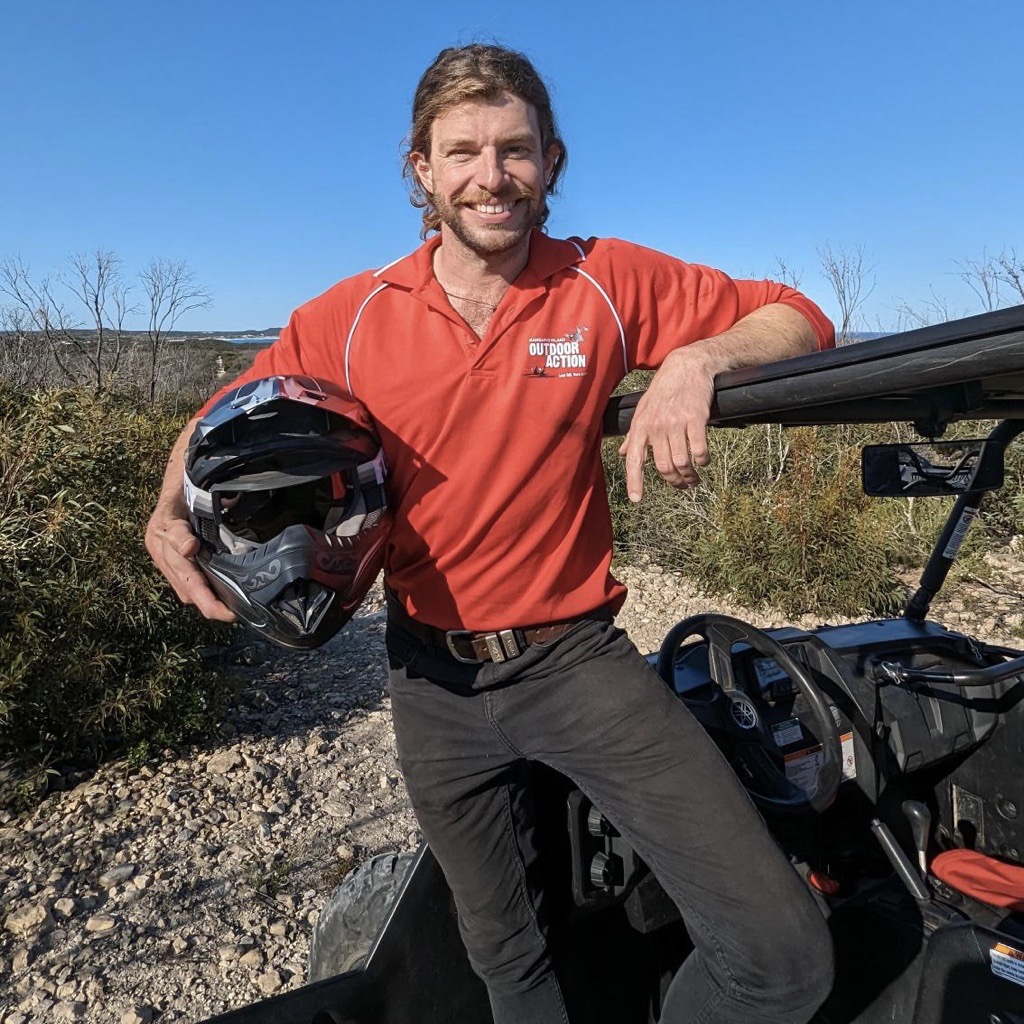 Pete
Tour Guide
G'day Fam, I am Pete!
Originally from the desert town of Alice Springs, I have spent the last several years beekeeping in snowy southern New Zealand. The adventures are well and truly continuing at Kangaroo Island.
I am so thrilled to now be working here as a tour guide (Dad was a tour guide his entire career!) and having the opportunity to guide you all through such an incredible part of the world! It truly is a breathtaking place.
See you here soon!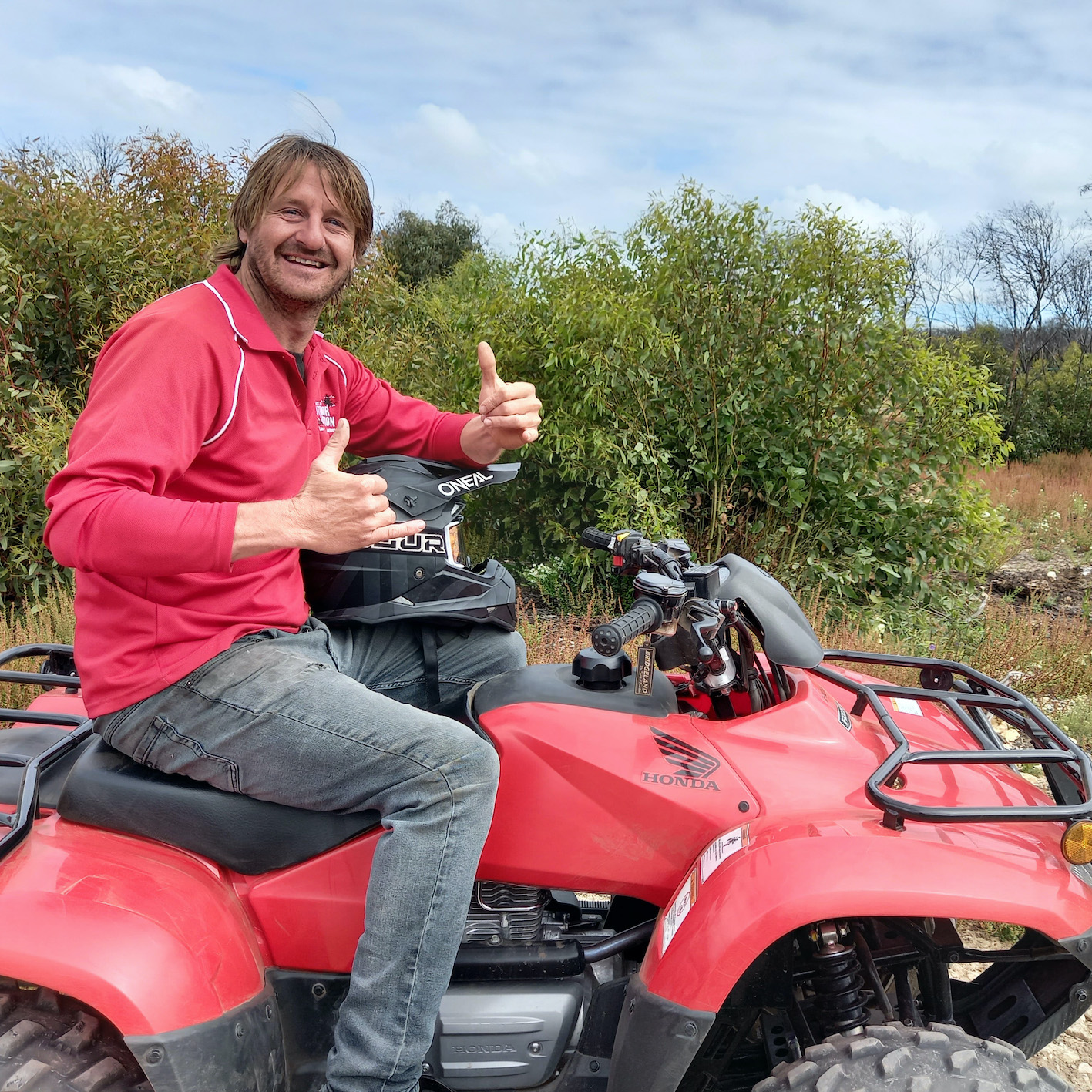 Lee
Tour Guide
Hey Buddies; I'm Lee,
And I want to give you the best experience whilst you are here on holiday.
I love to showcase Kangaroo Islands wildlife, whilst throwing in adrenaline and keeping you all safe.
I use to be a fisherman, so if you come on tour with me I'll also give some tips on KI's hotspots.
Can't wait to see you here Legends!!
Joel
Tour Guide
Coming Soon
Marcus
Tour Guide
coming soon
MJ coming soon!
Tour Guide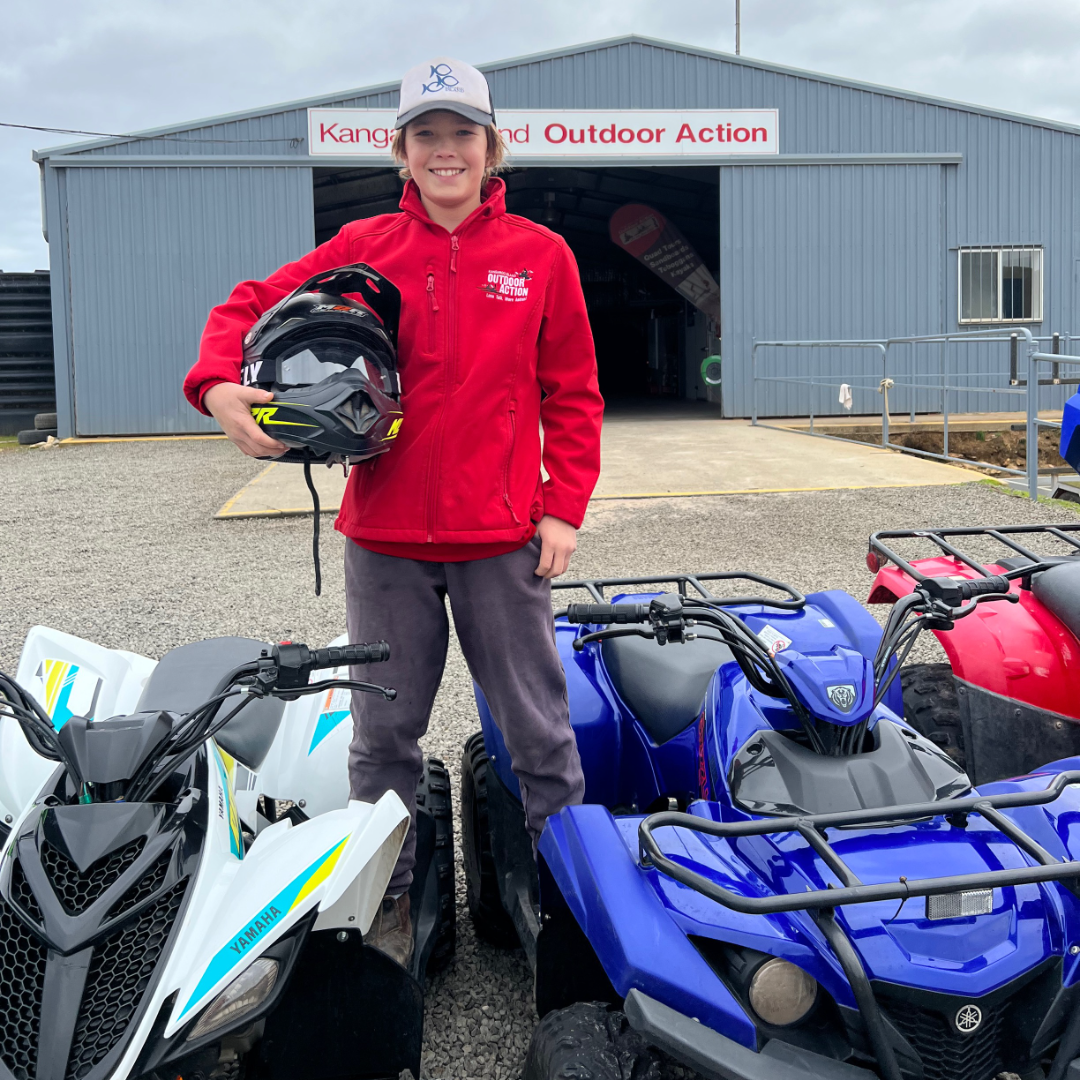 Blaize
Adventure Assistant
G'day I'm Blaize!
I'm a local KI lad & I live on a farm on the Western Side. I am passionate about dirt bikes, quads, farming (cropping & sheep).
I love working here because it involves everything I love & the added bonus is that I get to meet people from all of the world and bring a smile to their dial.
I can't wait to see you here.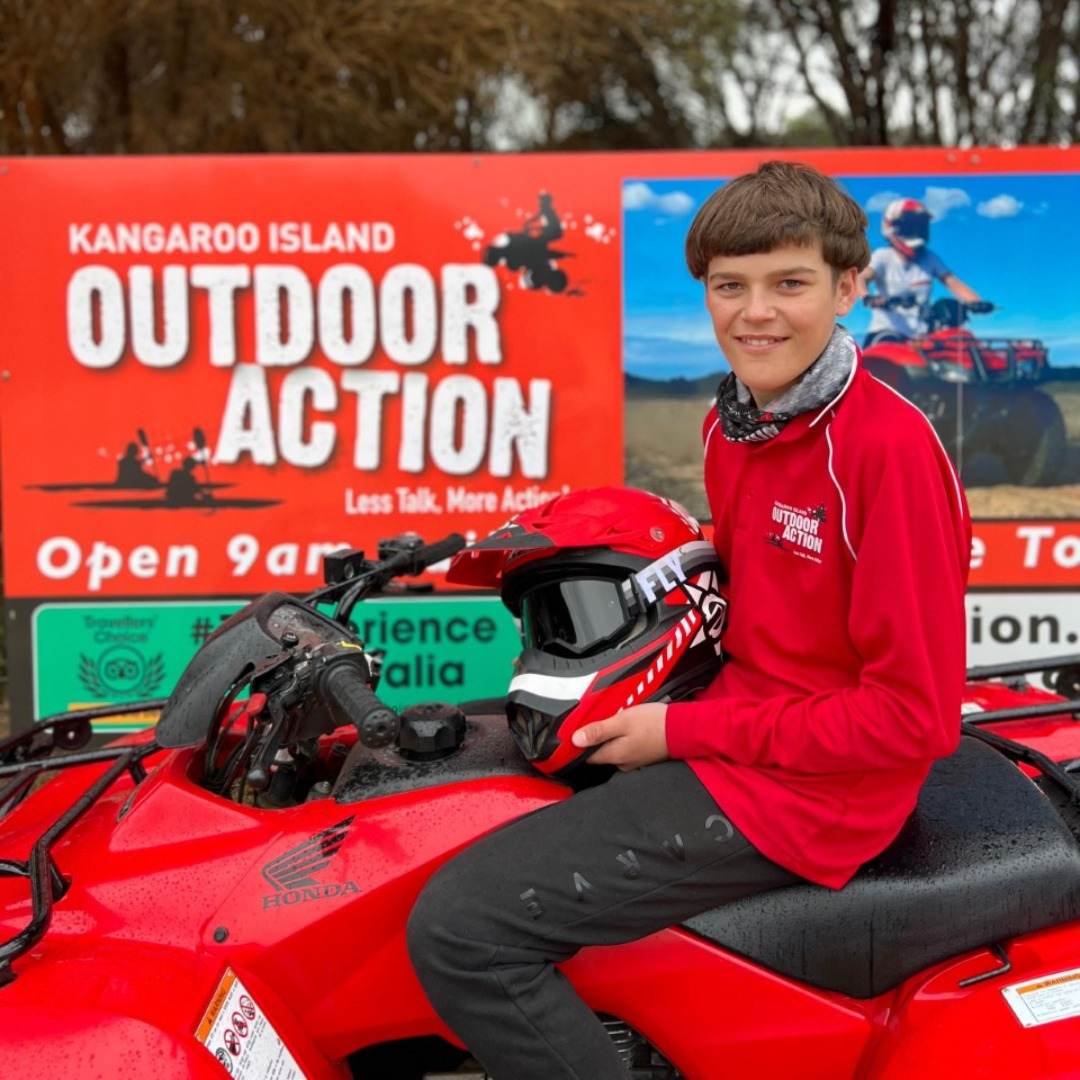 Alby
Adventure Assistant
Hi, how are you going? My name is Alby!
I've lived here on the awesome South Coast of Kangaroo Island my whole life.
I love fishing, camping, riding motorbikes & the great outdoors!
I like working here at Kangaroo Island Outdoor Action because it is a wicked experience meeting new people & I get to learn new skills which will help me for my future.
Come out & visit me at Outdoor Action to have the time of your life!